Are you ready to have a Hot Wheels race party? We offer you free Hot Wheels invitation templates.
And let their engines roar.
Hot Wheels is a brand of die-cast toy cars and related products produced by Mattel. The brand was introduced in 1968 and has since become a popular collectible among both children and adults. Hot Wheels cars are known for their detailed designs, vibrant colors, and wide range of styles, from classic muscle cars to modern supercars and beyond.
In addition to the toy cars themselves, the Hot Wheels brand also produces a wide range of related products, including tracks, playsets, and accessories that allow kids to create their own custom stunts and races. There are also video games and animated series featuring Hot Wheels characters and cars.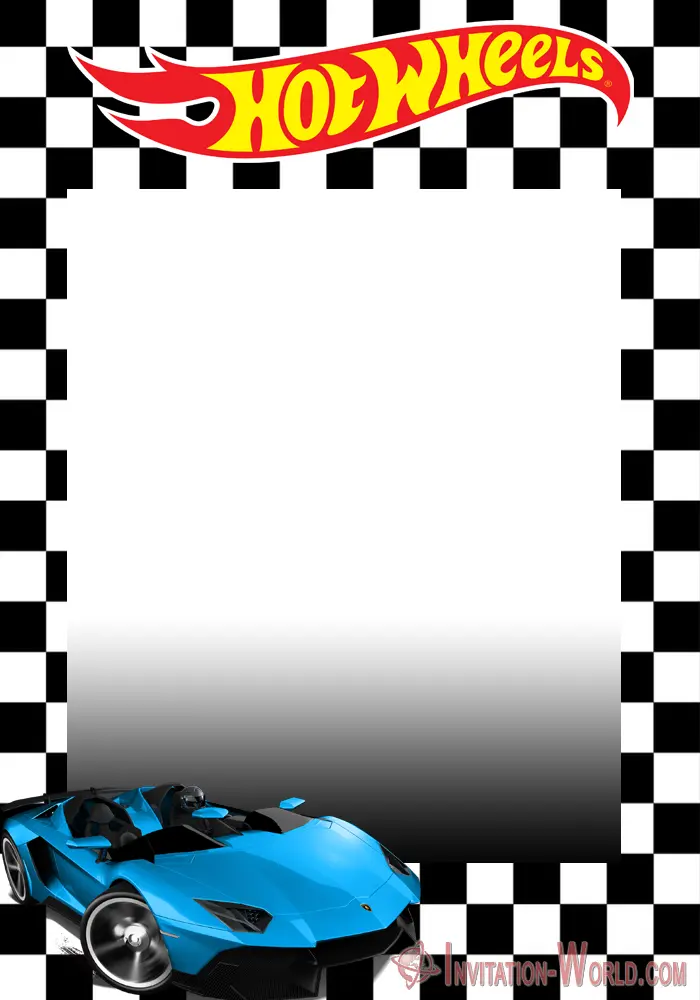 Make sure to use printable Hot Wheels party invitation templates for your awesome party.
We from INVITATION WORLD +9 free printable Hot Wheels birthday party cards that will make your birthday party even more entertaining.