Halloween is a great time to throw a spooky party, and creating personalized invitations is a great way to set the tone for the event. We have made some very spooky free printable Halloween invitation cards. Invite your friends with these printable Halloween party invitation and they will be happy to come.
When it comes to the text of the invitation, you can be creative and include spooky phrases such as "Join us if you dare" or "Trick or treat, come to our Halloween party". And also include the details of the party such as date, time, location and dress code.
Here are a few ways to create spooky invitations for a Halloween party:
Use a graphic design program such as Adobe Photoshop or Illustrator to create custom invitations. This will require some design skills, but will allow you to create a truly unique invitation that perfectly matches the theme of your party.
Create homemade invitations using craft materials such as black construction paper, orange and black paint, and Halloween-themed stickers or stamps. You can create ghosts, bats, and other spooky characters to decorate the invitations.
    You can also use our free Halloween invitation templates or search for templates on the internet, and then print them out and fill in the party details by yourself.
No matter which method you choose, the key is to have fun and be creative. With a little bit of effort and imagination, you can create invitations that perfectly match the theme of your Halloween party and get your guests excited for the spooky event.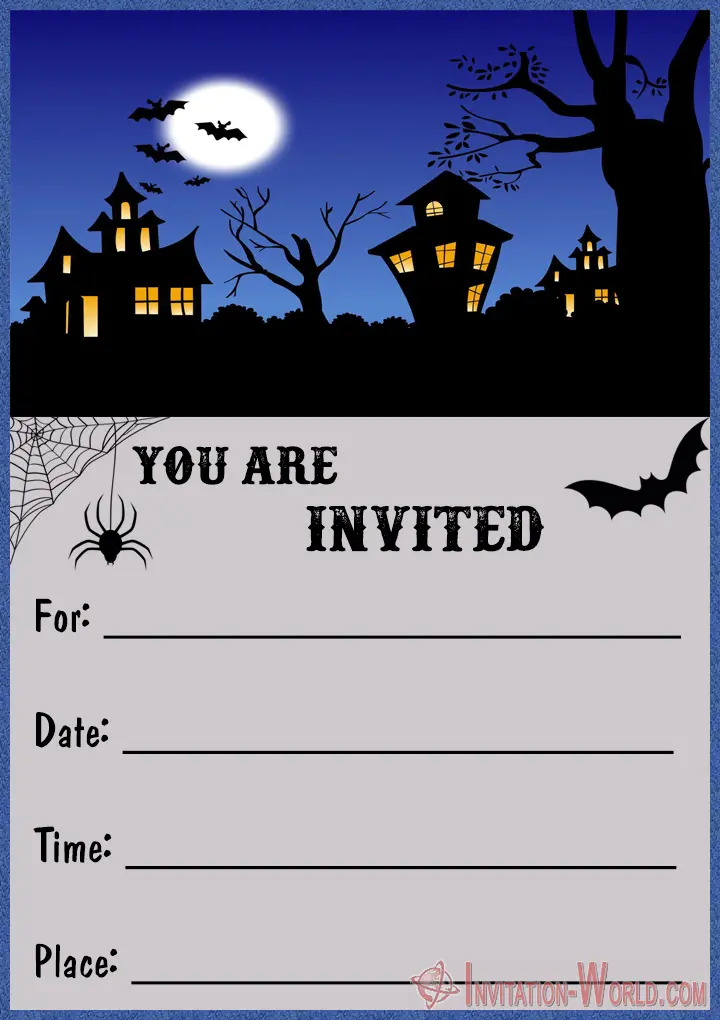 Always keeping it fun and trendy with our editable Halloween invitation cards.