CoComelon is a popular animated YouTube channel featuring nursery rhymes and songs for children. If you're planning a CoComelon-themed party for your child, creating personalized digital invitations is a great way to set the tone for the event. We made these free CoComelon invitation templates for you. INVITATION WORLD is always coming with new and fun ideas.
Create digital invitations that feature CoComelon-themed images such as characters from the show like JJ, his family, and friends. These tools typically offer a variety of templates to choose from, and allow you to customize the text and design elements of the invitation.
When it comes to the text of the invitation, you can be creative and include phrases from the show such as "Come sing and dance with JJ and his friends" or "Join us for a CoComelon Adventure". And also include the details of the party such as date, time, location and dress code.
One of the best things about creating digital invitations is that they are easy to share and distribute. You can send the invitations via email or share them on social media platforms. This allows your guests to easily RSVP and confirm their attendance.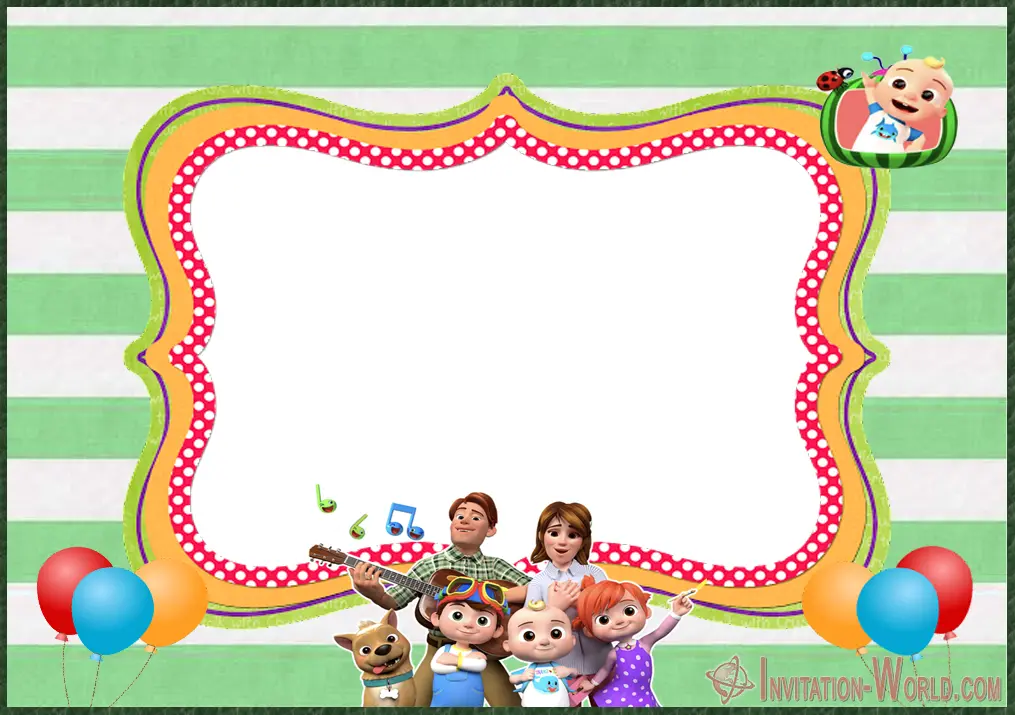 Today we made custom CoComelon invitation templates for your little ones.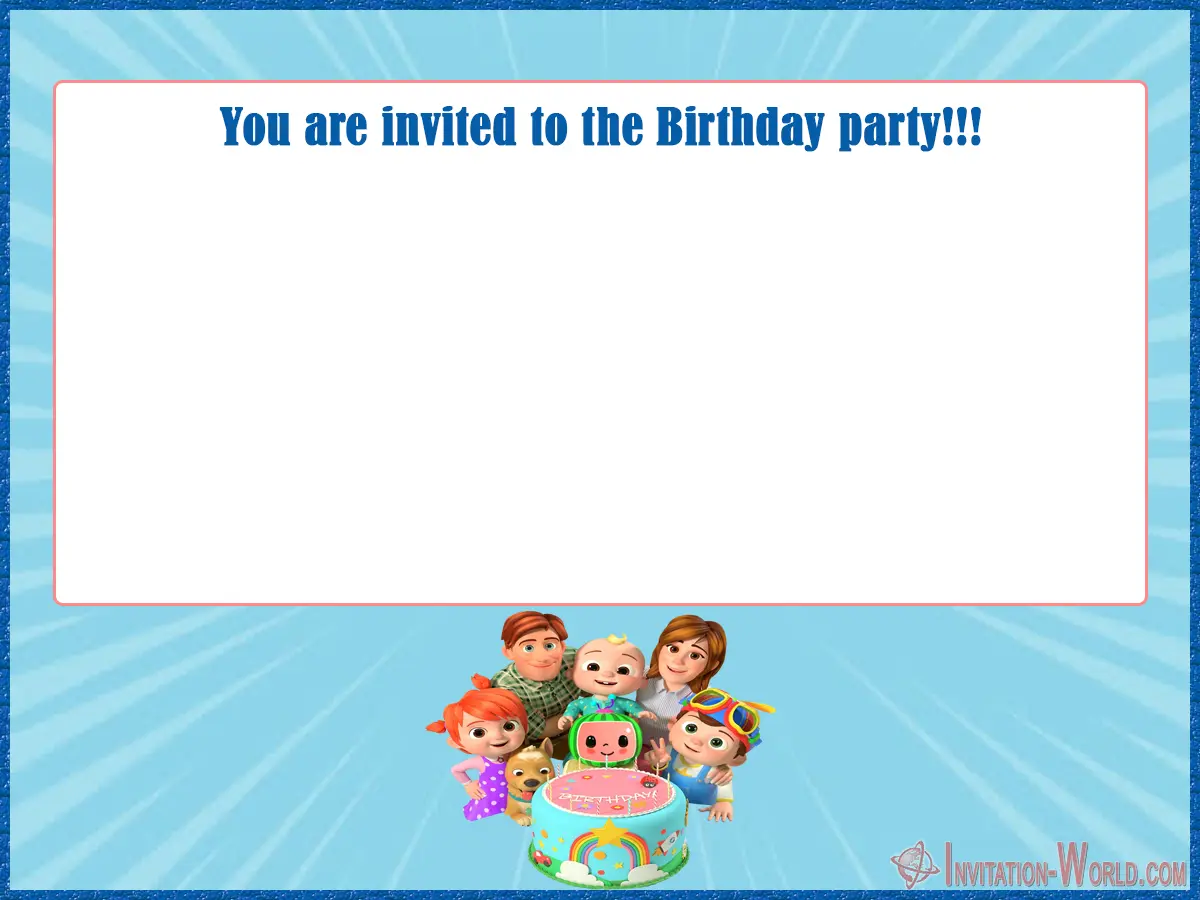 Creating personalized CoComelon digital invitations is a great way to set the tone for your child's party. By using online invitations, graphic design program, or free templates, you can create unique and fun invitations that perfectly match the theme of your event.
With a little bit of effort and imagination, you can get your guests excited for the big day.