Find cool and fun Word Party invitation ideas for your kids birthday. Customize your favorite free template and print them or share online.
Create your own birthday party invitation cards in minutes with our unique invitation templates. Just from Invitation-World.Com.
Word Party is a children's animated television that features a group of baby animals, including a panda, a tiger, a koala, and a kangaroo, who go on adventures and learn new words along the way.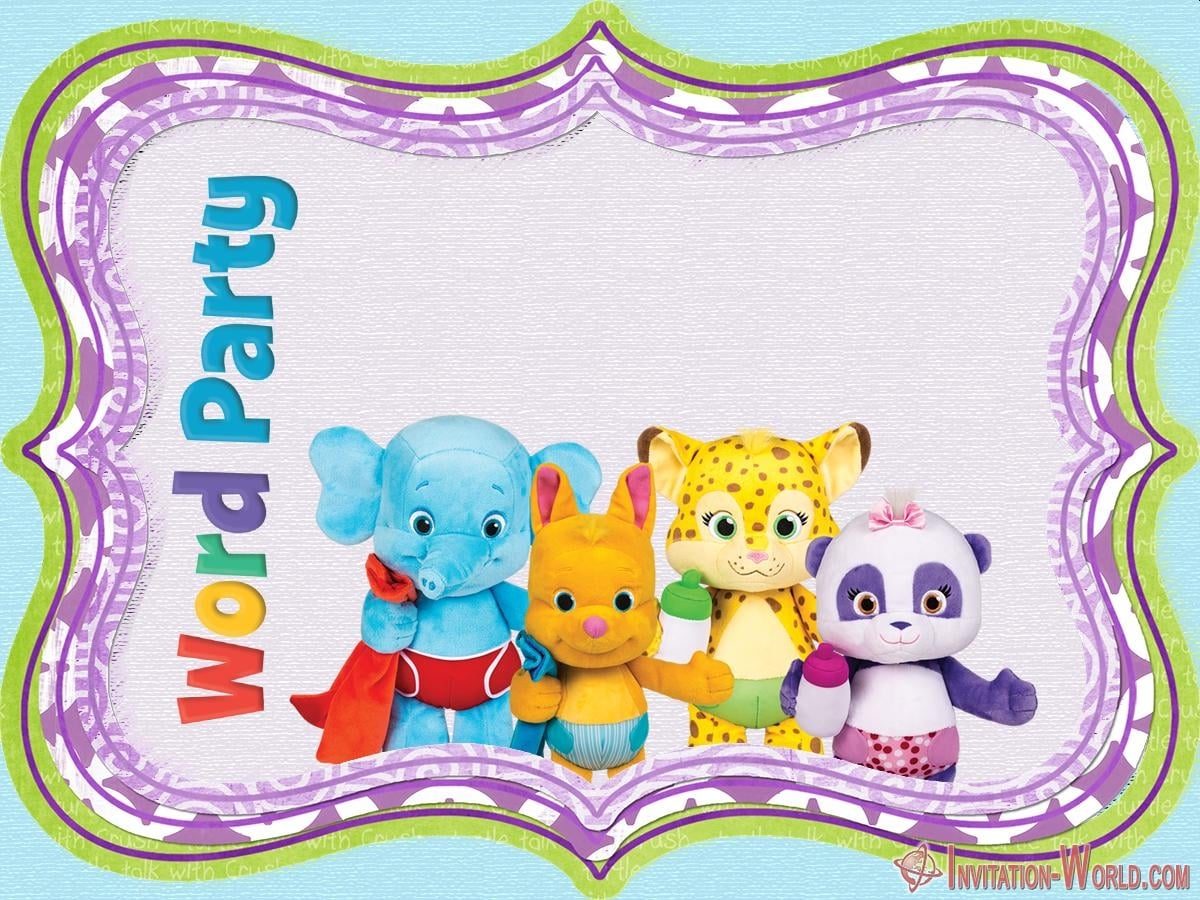 The characters are voiced by various actors, and the show is designed to help young children develop their vocabulary and language skills. Each episode focuses on a specific word, which is introduced and reinforced throughout the episode. The show also includes interactive elements, such as songs and dance routines, to engage young viewers and make learning fun.
Word Party has received positive reviews from parents and educators for its educational content and engaging characters. The show has also spawned books, toys, and other merchandise featuring the Word Party characters.
All too colorful and all too joyous, you can never go wrong with Netflix Word Party theme.