You came to the right place in search of delightful Disney invitations. Invite family and friends to a birthday party with these free printable Fancy Nancy invitation templates.
Fancy Nancy is a popular children's book series by Jane O'Connor. The series follows the adventures of Nancy, a young girl who loves all things fancy, from clothes to words.
If you're planning a Fancy Nancy themed party, you have to create a perfect invitation. Every child will love receiving unique Fancy Nancy invitation card!
A well-designed and visually appealing invitation can help set the tone for a great party! Choose from these free customizable Fancy Nancy templates. Make sure to include all the important information about the party, such as the date, time, location, and RSVP information. You can also include a special message to your guests.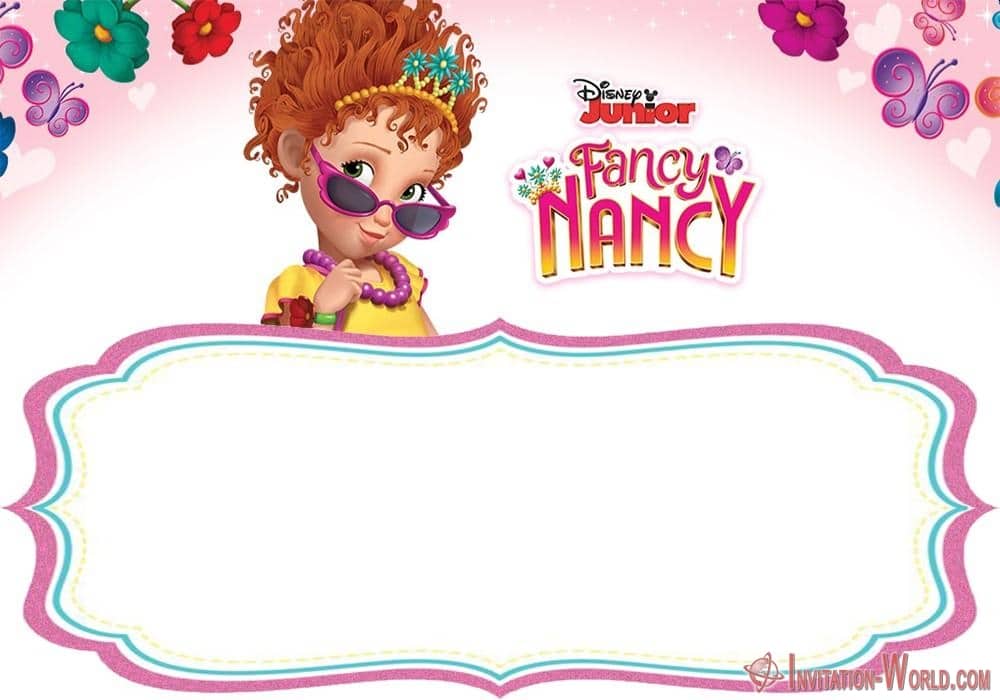 Download these free Fancy Nancy printable. Create, customize, and send these creative online invites in minutes.
In "Fancy Nancy", Nancy is a young girl who loves all things fancy. She loves to wear feather boas, dress up in costumes, and use big fancy words. But Nancy's family is not as interested in being fancy as she is. When her family plans a simple night out at a pizza restaurant, Nancy is disappointed that it's not fancy enough for her tastes.
But when Nancy accidentally spills pizza on her dress, she decides to make the best of the situation and turns the evening into a fancy night out. She uses her creativity and imagination to turn a regular pizza restaurant into a fancy French bistro, complete with fancy napkin folding and French vocabulary.
By the end of the night, Nancy's family has caught the fancy bug, and they all leave the restaurant feeling a little bit fancier than they did before. Nancy learns that sometimes, it's not about where you are or what you're doing, but about how you choose to approach the situation.
The "Fancy Nancy" series has become popular with young readers for its fun and imaginative storytelling, and its focus on creativity and self-expression.