We made spooky and scary free online Vampirina invitation templates. One of the supplies should be our Vampirina invitation template design.
Vampirina is a fictional character from the children's television series "Vampirina," which airs on Disney Junior. Vampirina, also known as Vee, is a young vampire who moves with her family from Transylvania to Pennsylvania to open a local bed and breakfast. The show follows her as she navigates the challenges of being a new kid in town, attending a human school, and making new friends. The show is known for its themes of friendship, diversity, and acceptance, and is popular with young children.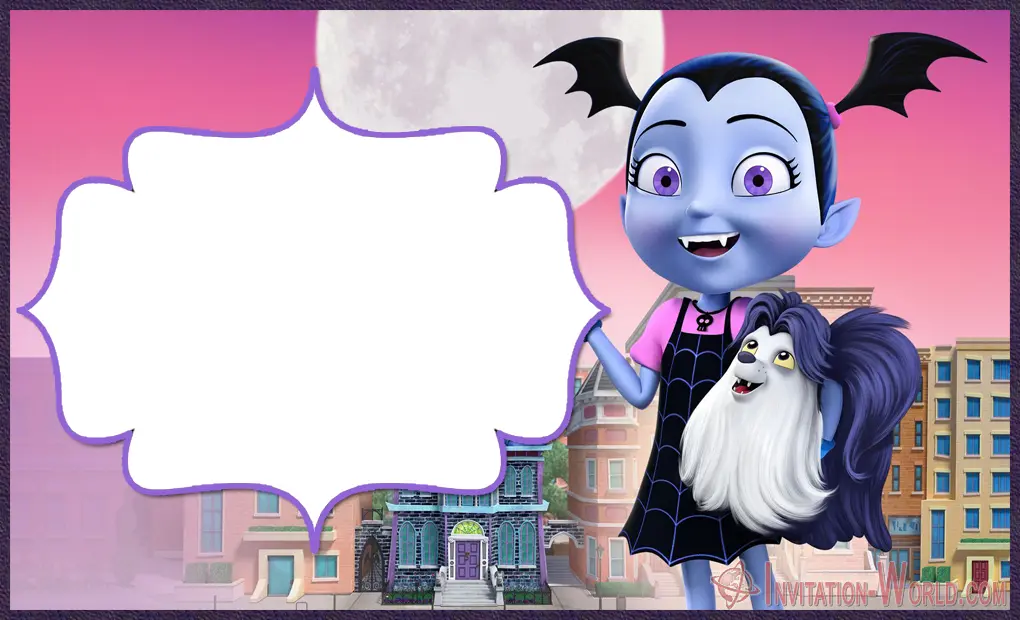 We from INVITATION WORLD are pleased to make Vampirina Birthday party invitation templates just for you.