Catching POKEMON'S on a Birthday party?
If you're planning a Pokemon-themed birthday party, creating your own invitations can be a fun way to get your guests excited for the event.
The only thing you are missing are these free online Pokemon invitation templates. We made editable Pokemon invitation cards on which you will find Pokemons like: Pikachu, Charizard, Eevee, Snorlax, Mewtow and others.
Pokemon is a popular franchise that was first introduced in Japan in 1996 as a video game. Since then, it has expanded into a global phenomenon, with a variety of merchandise, animated television shows, movies, trading cards, and mobile games.
Overall, the world of Pokemon has become a beloved and enduring franchise with a devoted fan base. With new games, shows, and other products continuing to be released, the future of Pokemon looks bright.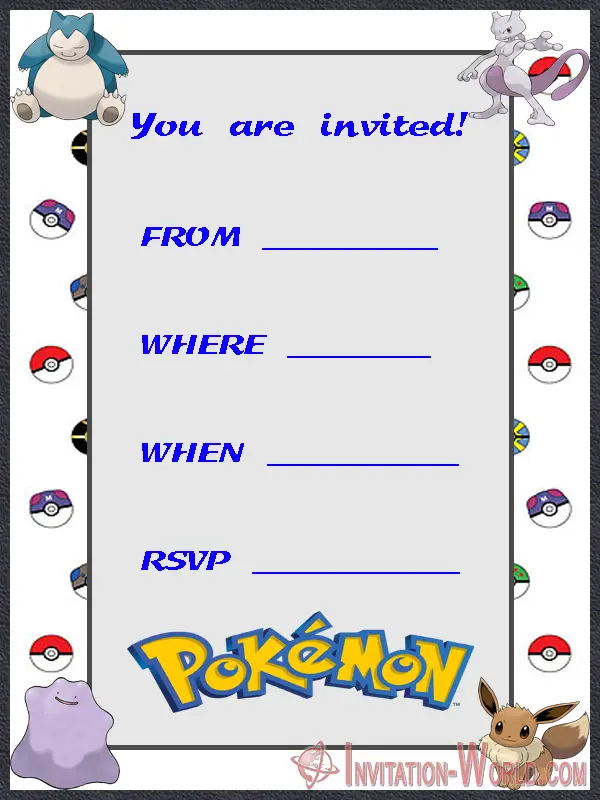 Remember to be creative and have fun while making your Pokemon birthday invitations. Your guests are sure to be excited for your party once they receive them!
Awesome and easy to use custom Pokemon Birthday invitations made just for you and your loved ones.