Planning a surprise 90th birthday party for your loved one?
Gather family and guests with these beautiful 90th birthday invitations.
These invitation templates are 100% free to download and use.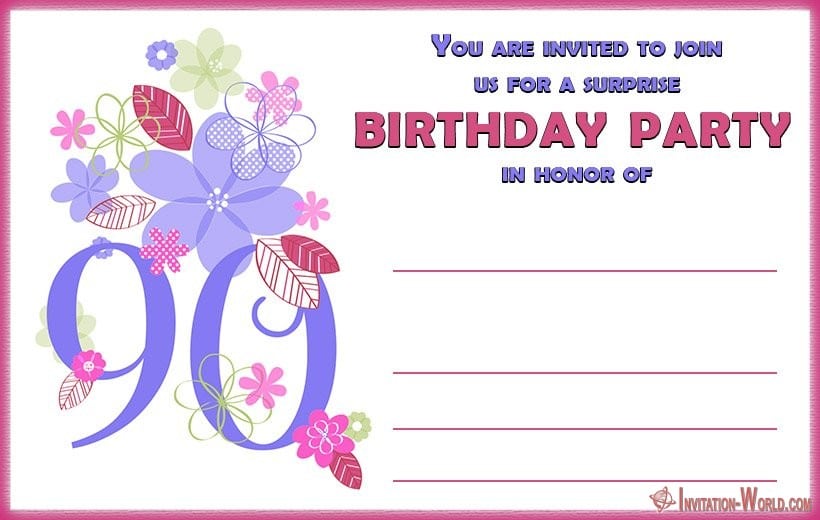 Edit desired template with graphic or text editor and add appropriate wording like name, time, place etc. and make unique and memorable invitations.
You can edit templates online too, with some great free tools.
Maybe, one of these free templates will inspire you to create and design a birthday invitation which will remain memorable for a long time. Personalize invitation adding celebrant photo.
Invite your friends and family over to celebrate with style.