Create lovely Superhero invitations for your birthday party!!!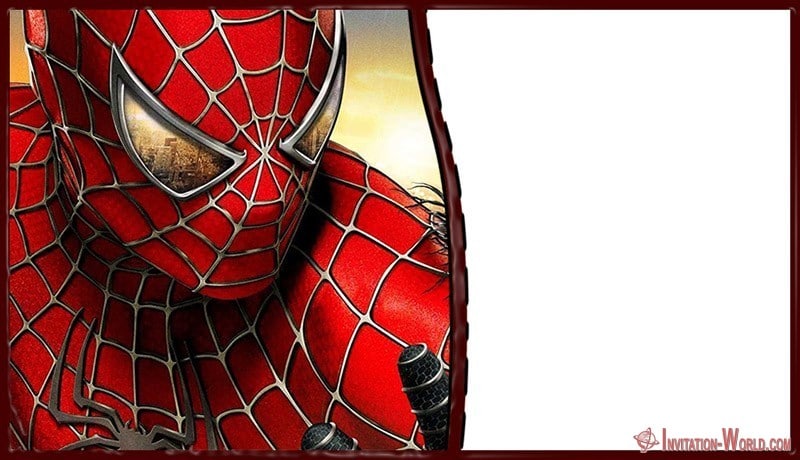 We offer you free templates if you want to make unforgettable personalized superhero invitations. Here's an example of how you could create a superhero invitation using a our invitation template:
Find a free invitation template that features a desirable superhero and open it in the online or offline image editor. Add any additional elements you want to the invitation, like images, graphics, or text boxes.
Customize the text on the template with your party details. Be sure to include the date, time, location, and any other important information like a dress code or RSVP details.
Here's an example wording for a superhero party invitation:
Title: Superheroes Assemble!
Details: It's time to summon all our heroic powers and join forces for a super-powered party! We're inviting all superheroes, young and old, to come together for an action-packed celebration.
Date: [Insert date] Time: [Insert time] Location: [Insert location]
Costume: Dress up as your favorite superhero! Don your capes, masks, and tights, and bring your superhero powers to the party!
RSVP: Please let us know if you can join the superhero team by [Insert date] at [Insert contact information]
Additional details: We'll have lots of superhero-themed games, activities, and snacks for you to enjoy, so come ready to have a blast!
Make final adjustments before saving invitation. Once you've saved the invitation, you can either print it out and mail it to guests, or send it out digitally via email or social media.
6
We have superhero invitation templates made especially for girls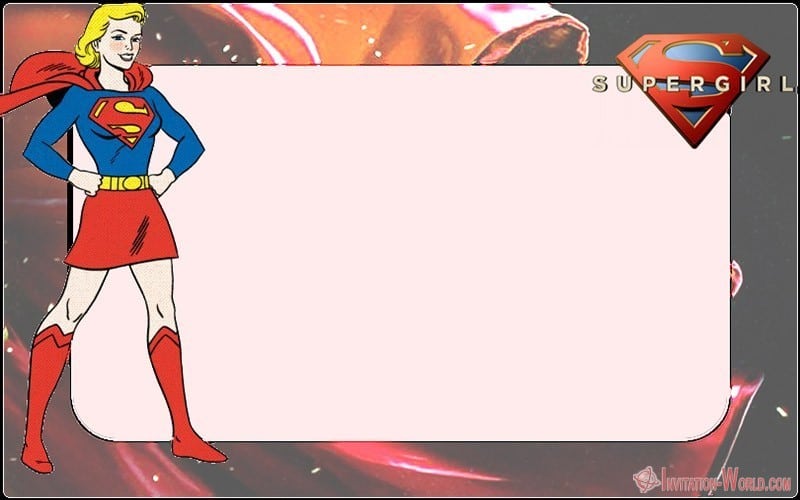 You can now choose now from our exclusive template designs with Marvel or DC characters.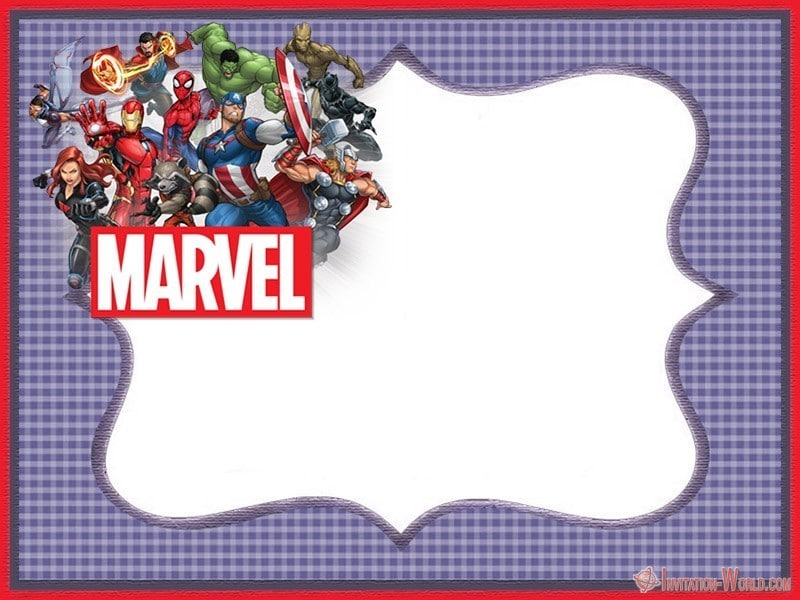 7
DC Comics most popular superheroes: Superman, Batman, Wonder Woman, The Flash, Green Lantern, Aquaman, Martian Manhunter, and Green Arrow.
Marvel Comics is home to some of the most popular superheroes in the world, including Spider-Man, Iron Man, Captain America, Thor, Hulk, Black Widow, Doctor Strange, Ant-Man, Wasp, Hawkeye, Black Panther, Captain Marvel, Scarlet Witch, Vision, Quicksilver, Deadpool, Wolverine, Storm, Cyclops, Jean Grey, Gambit, Nightcrawler, Beast, Rogue, Iceman, Colossus, Magneto, Thanos and others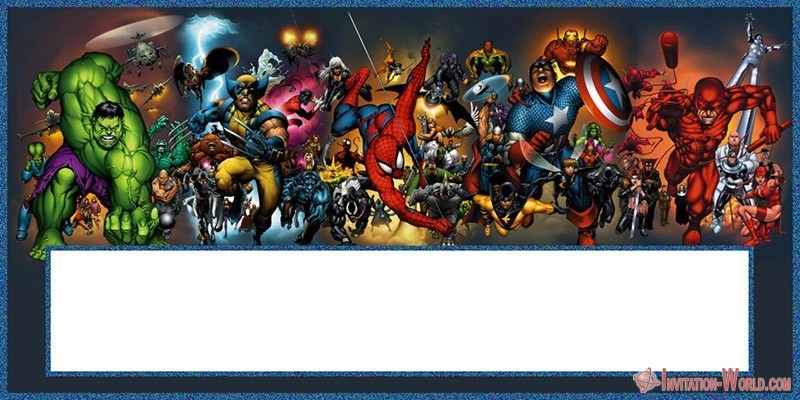 These superheroes have become cultural icons, inspiring movies, TV shows, and comic book series. Here are some tips to help you plan a successful superhero party.
Choose a theme: Decide on a specific superhero or superhero team as the theme of the party. You could go with classic heroes like Batman or Superman, or go for something more modern like the Avengers
Send out invitations: Create invitations that reflect the chosen theme and send them out to guests in advance of the party. You could even get creative with the invitations and make beautiful invitations from these free templates
Decorate the venue: Decorate the party venue with superhero-themed decorations like balloons, streamers, and posters. You could also incorporate themed tableware like plates, cups, and napkins
Serve superhero snacks: Serve snacks that are themed around superheroes. You could make cupcakes with superhero logos, serve "Kryptonite" Jell-O shots, or create a punch that looks like a superhero's power source
Plan superhero activities: Plan games and activities that are superhero-themed. You could have a costume contest, a trivia game, or a superhero scavenger hunt
Dress up as superheroes: Encourage guests to dress up as their favorite superheroes. This will add to the fun and excitement of the party
Personalize one of these printable superhero template easily and get your birthday party started right now! Remember, the most important thing is to have fun and enjoy the party with your guests. Let your inner superhero shine and make memories that will last a lifetime!