Are you looking for printable Cars Birthday invitation cards? We made 6 beautiful free printable Cars invitation templates.
"Cars" is a computer-animated film produced by Pixar Animation Studios and released by Walt Disney Pictures in 2006. It tells the story of Lightning McQueen, a hotshot race car who finds himself stranded in a small town called Radiator Springs on his way to a big race. Along the way, he makes new friends, learns important life lessons, and ultimately discovers that there is more to life than just winning races.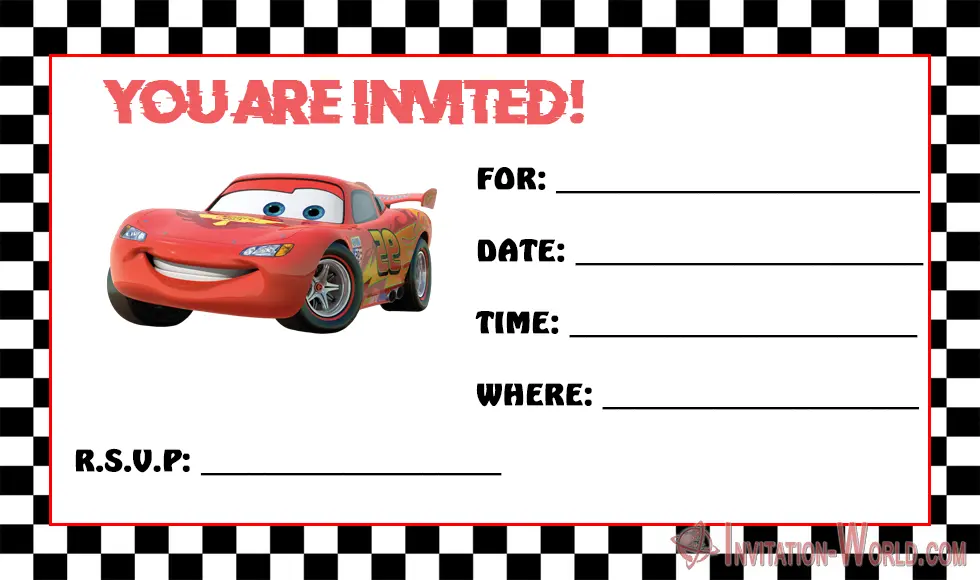 Having a Cars theme party?
Here are our printable Cars Birthday invitation cards.
Always keeping it fun, interesting and different with these free online Cars invitation templates.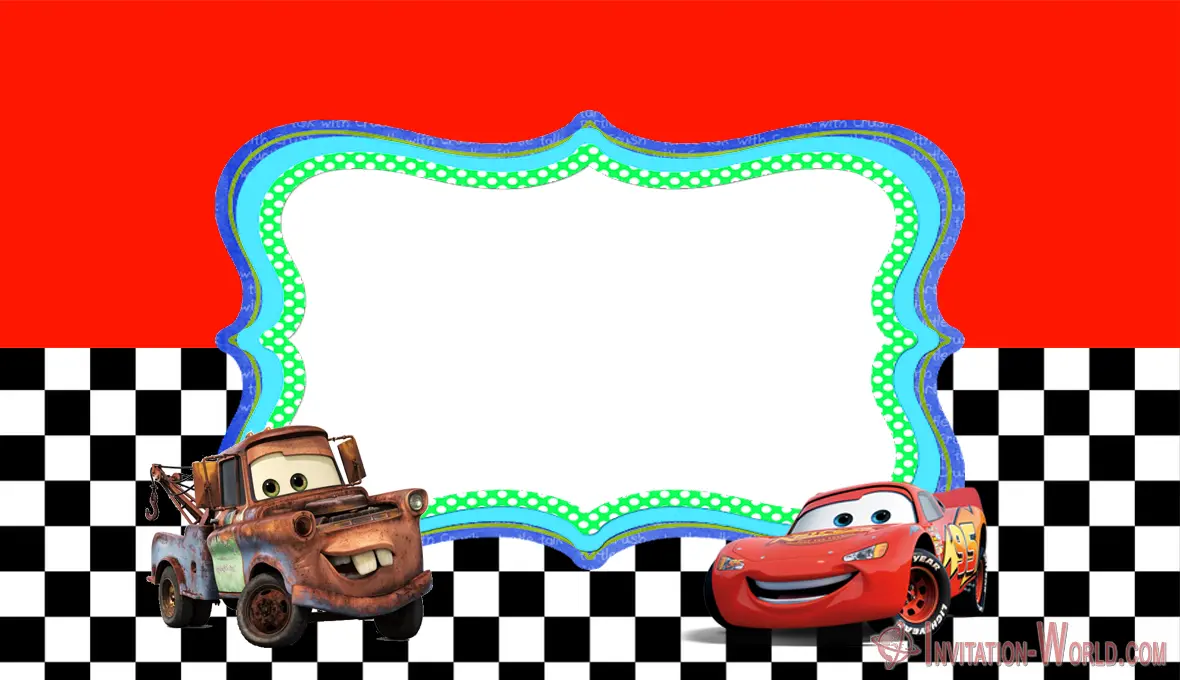 The success of the first movie led to two sequels, "Cars 2" in 2011 and "Cars 3" in 2017, as well as several spin-offs, including "Planes" and "Mater's Tall Tales." The franchise has also spawned a number of merchandise and toys, as well as theme park attractions.
The "Cars" movies are known for their impressive animation, engaging characters, and heartwarming storylines that appeal to both children and adults. Cars and Lightning McQueen themed invitations will be great for celebrate your child's birthday.