Don't know where to find free online Baby Shark invitations. That is where we from INVITATION WORLD come in help. We made Editable Baby Shark Invitation Cards just for you. DOO DOO DOO to our party Baby Shark invitations.
"Baby Shark" is a popular children's song that originated in South Korea. The song features a family of sharks and their actions, such as hunting and swimming. The song became a viral sensation in 2018 and has since been adapted into many languages and cultural variations around the world. The song's catchy tune and simple lyrics have made it a favorite among young children and their parents. In addition to the song, there are now Baby Shark books, toys, and even a television series based on the characters.
Here are free printable Baby Shark birthday invitation templates.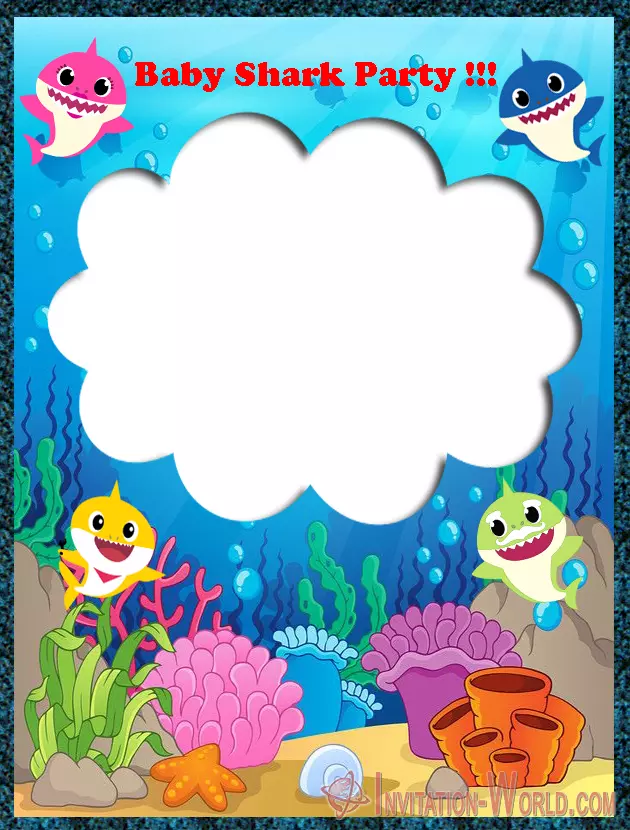 Creative and fun Baby Shark invitations for your little ones.
You can send out Baby Shark invitation via email, social media, or through a messaging apps. Make sure to include all the necessary details and instructions for RSVPing. INVITATION WORLD are always here for any kind of help with custom printable invitations.