The First Holy Communion is a Catholic ceremony, which marks a child first reception of the Sacrament of the Eucharist.
The First Communion generally takes place when a child is around 8 years of age.
Personalize First Holy invitation template easily and get your celebration party started right now!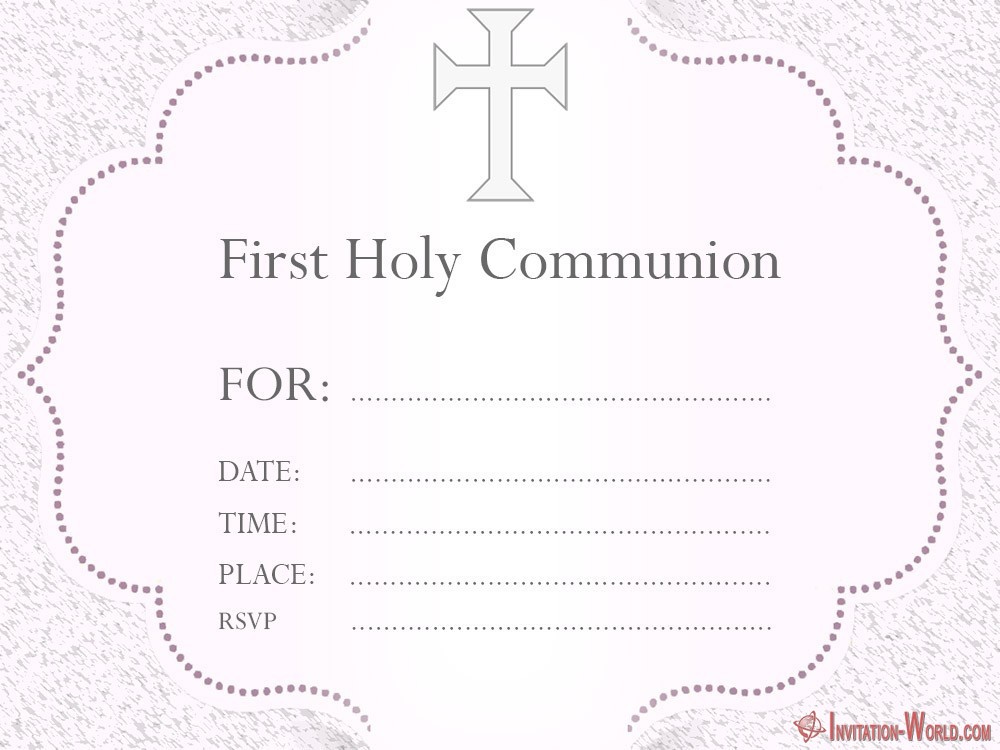 First Communion Invitation for Girl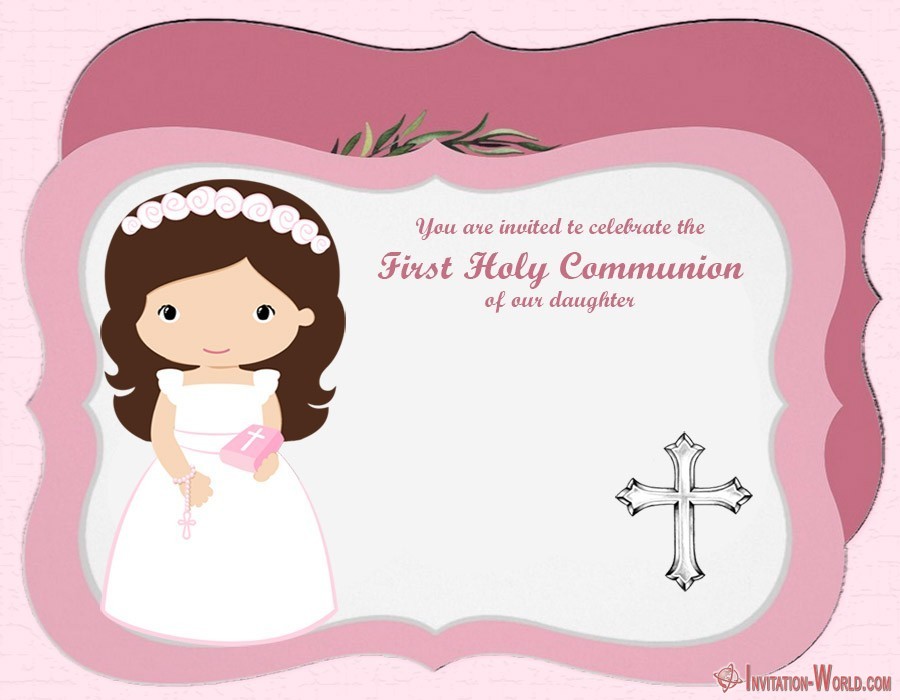 First Communion Invitation for Boy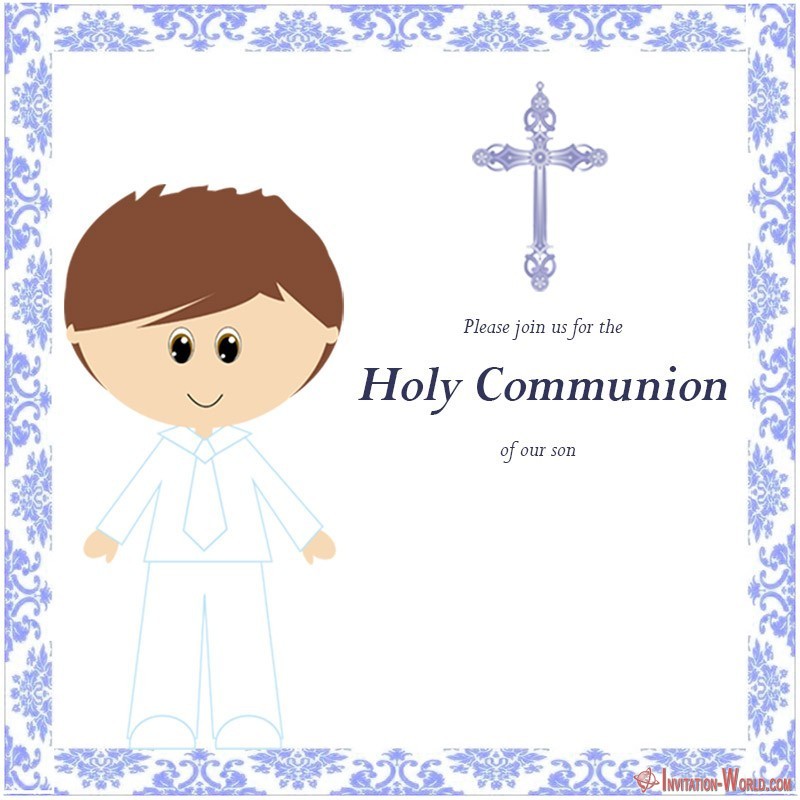 First Holy Communion Invitation Wording
Name (Who) – Specify who is invited and who will be taking First Communion.
Date/Time (When )– Give both the date and the time of the event.
Place (Where) – Include both the name of the church and the address.
RSVP – Make sure guests know when they need to tell you whether they can come, and give them the best contact details to get in touch.