Butterflies are a beautiful and versatile design element that can add a touch of elegance to any event or occasion. If you're planning a party or gathering and want to incorporate these lovely creatures into your invitations, then free printable butterfly invitation templates are an excellent option.
Using Free Printable Butterfly Invitation Templates
Using free printable butterfly invitation templates is a straightforward process. First, you'll need to find a template that you like and download it to your computer. Then, you can open the file using a program which allows you to edit template. You can change the font style and size, as well as the color of the text to match your party's color scheme.
After you've personalized the invitation, you can print it out on cardstock paper or other high-quality paper. You can also add additional embellishments, such as glitter or ribbon, to make the invitations even more special. Once you're finished, you can send them out to your guests!
Beautiful free printable Butterfly Birthday party invitations made specialy for you.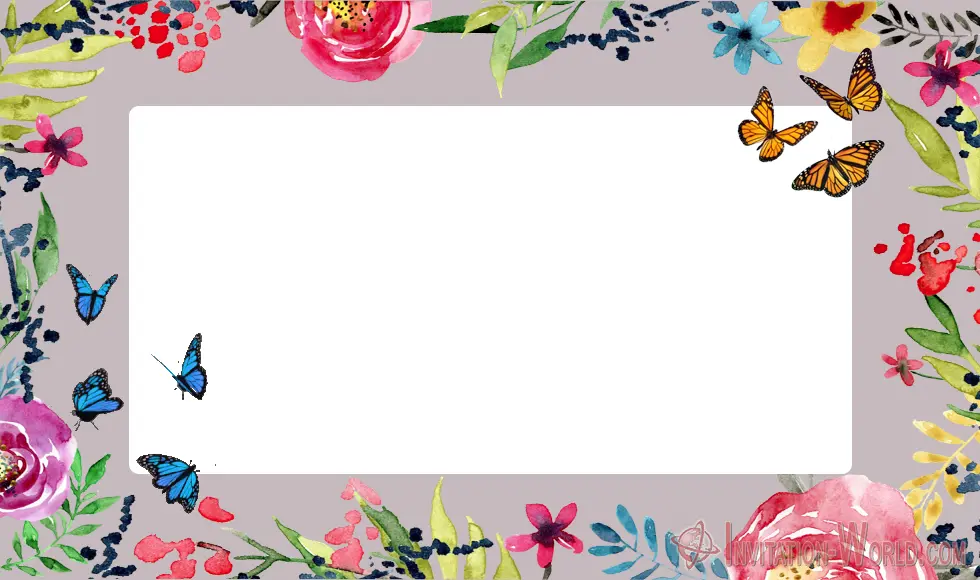 We from INVITATION WORLD made +7 printable Butterfly invitation cards.
Always keeping it fun and awesome on a party with these free online Butterfly invitation templates.