Create perfect Bar Mitzvah invitations to send to your family and friends. We offer printable, unique, easy to customize templates.
Bar Mitzvah is a coming of age ceremony in the Jewish tradition. It is typically celebrated when a boy turns 13 or a girl turns 12 and marks the transition from childhood to adulthood in the eyes of the Jewish community.
In addition to the religious aspect of the Bar Mitzvah, it is also often celebrated with a party or reception, which may include food, music, and dancing, and sometimes a symbolic candle lighting ceremony. The Bar Mitzvah is an important milestone in Jewish life and is often a memorable and joyous occasion for the entire family and community.
Download desired Bar Mitzvah invitation card, customize it and then print or send online for free.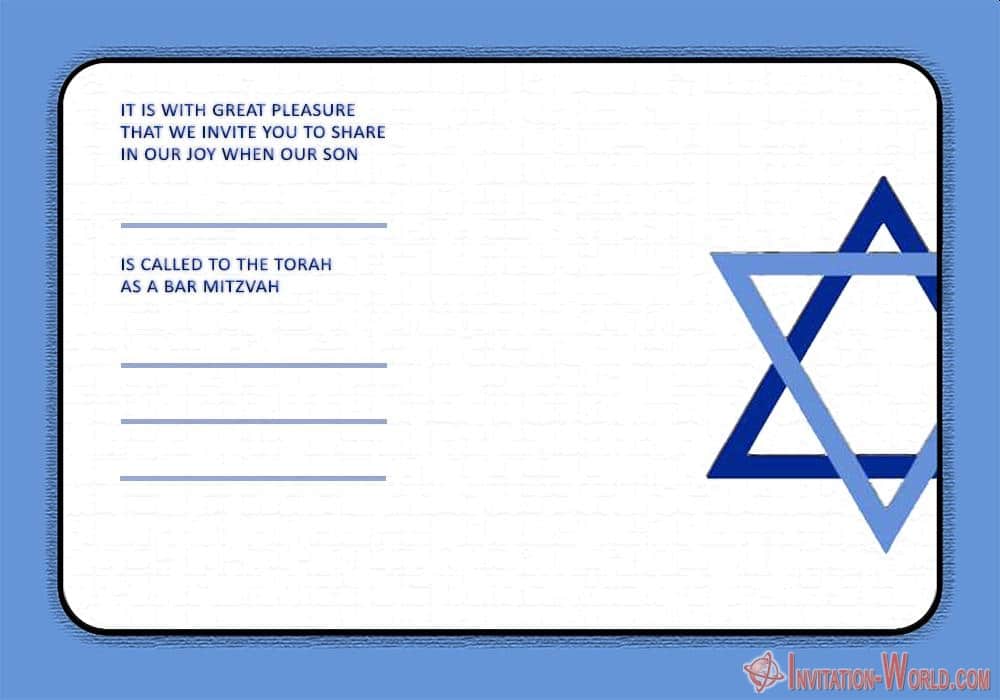 Customize the invitation with your Bar Mitzvah details, such as the date, time, location, and reception details. You can also add images, colors, and other design elements to personalize the invitation.
Remember to provide clear and complete details about the Bar Mitzvah ceremony and reception, and include all relevant information.